Ticket Entry



The following steps describe how to enter tickets into SimpleCity®.

Select

Entry

|

Ticket

Entry

. On the

Ticket

Entry

window, enter the

Ticket

#

.




You can enter the

Case #

or press ENTER and SimpleCity will assign the next available case number in the current year.




Enter the

License #

. If the person has previously received a ticket, SimpleCity will autofill all previously entered information about the defendant.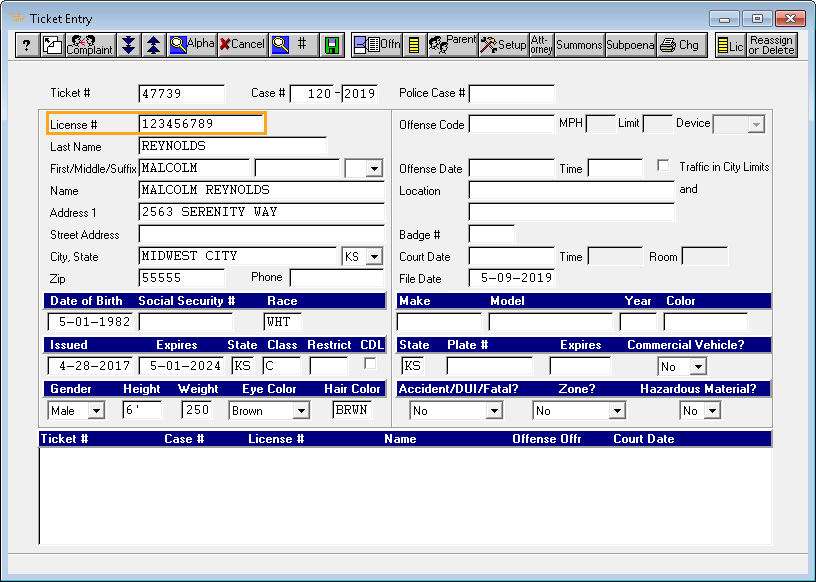 Enter the

Offense

Code

. To enter multiple offenses, click on the

Multiple

Offenses

(SHIFT + F2) button.



When entering multiple offenses, enter the most serious offense first.


Enter the remaining offense information. Click on

Save

(F12)